Polymer solid state heat treatment process
In order to obtain higher-quality products after extrusion and granulation of melt polymers, it is necessary to control key parameters such as moisture content, VOCs content, and crystallinity. Drying and tempering by a heat treatment process in the solid state can well achieve this goal.

Continuous Processing Process in Solid Phase

System heat is fully recovered


Modular design, easy process embedding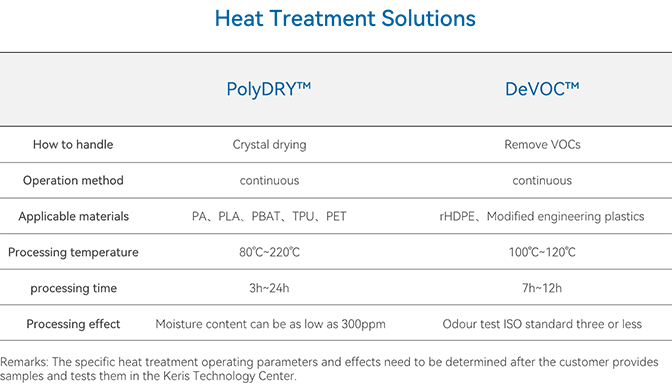 Polymer solid state heat treatment process
PLA, PBAT, PA, POM, TPU, PBT, PET, etc.
Fluidized bed/drying tower
①Circulating hot air for dehumidification* ②Circulating nitrogen**
Drying and conditioning time
①Moisture content as low as 300ppm
②Viscosity, crystallinity, and content of key components reach the expected target
Remarks: The specific heat treatment operating parameters and effects need to be determined after the customer provides samples and tests them in the Keris Technology Center.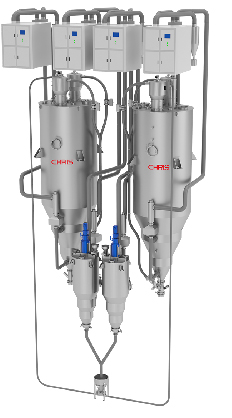 DeVOC™ Solid Phase Removal of VOCs
rHDPE, rPP, rABS, and modified engineering plastics
Hot air after heat exchange
Drying and conditioning time
The deodorizing effect is below ISO standard three